Saint Mother Teresa of Calcutta

Angel of Mercy (1910 - 1997)
Happiness can't be found without prayer
Memorial: September 5
Gonxha (Agnes) Bojaxhiu was born on August 26, 1910 to Albanian parents in Skopje, which at the time was under the rule of the Ottoman Empire. (The city is now the capital of the former Yugoslav Republic of Macedonia). Five children were born to Nikola and Dronda Bojaxhiu, yet only three survived. Gonxha was the youngest, with an older sister, Aga, and brother, Lazar. Her father was a successful and well known contractor, her mother was a housewife. She was the youngest of three children. Gonxha's family was a devoted catholic family, they prayed every evening and went to church almost everyday. It was her family's generosity, care for the poor and the less fortunate, that made a great impact on young Mother Teresa's life. By age 12, she had made up her mind; she realized that her vocation was aiding the poor. When she was 18, she entered the Order of the Sisters of Our Lady of Loreto in Ireland. She trained in Dublin and in Darjeeling, India, before taking her religious vows in 1937. She took the name Teresa from Saint Teresa of Lisieux, the patron saint of foreign missionaries.
She taught for 20 years in Saint Mary's High School in Calcutta, India. In September 10, 1946, while riding in a train from Calcutta to Darjeeling to engage in 8 days of spiritual exercises, she received a divine calling from God "to serve Him amongst the poorest of the poor". In 1948, Pope Pious XII granted Mother Teresa permission to leave her duties as an independent nun, and she began to share her life with the poor, the sick and the hungry of Calcutta. Although she had no funds, she started an open-air school for homeless children. Soon she was joined by voluntary helpers, and financial support was also forthcoming from various church organisations, as well as from the municipal authorities. This made it possible for her to extend the scope of her work, and on October 7, 1950, she received permission to start her own order "The Missionaries of Charity", whose primary task was to love and care for those persons nobody was prepared to look after. "To help the poor and better their lot"; that was the only thing she spent her money on. Mother Teresa said by feeding and helping these people: "I am feeding and helping Jesus, for that is what he commanded, to help the poor. When I was hungry did you feed me, when I was thirsty did you give me drink, when I was cold did you clothe me?" That is what He said. She became an Indian citizen that same year.
Teresa was not alone for long. Sister Nirmala became one of Mother Teresa's earliest disciples in the Missionaries of Charity, which now has 3,500 sisters, runs 569 centers in 120 countries, aiding everyone from AIDS sufferers and lepers to orphans and earthquake victims. Sister Nirmala was born Nirmala Joshi into a family of Brahmins in 1934 in Ranchi, in eastern Bihar state, India, where her parents had migrated from Nepal, Asia. Sister Nirmala is the daughter of an Indian Army officer who was originally from Nepal. She was educated by Christian missionaries in the eastern city of Patna, India, but remained a Hindu until she was 24, when she learned of Mother Teresa's work and converted to Roman Catholicism. Sister Nirmala has a master's degree in political science from an Indian university and additional training as a lawyer. She was one of the first nuns to head a foreign mission when she went to Panama, Central America. She later headed missions in Europe and in Washington, D.C., U.S.A., before being chosen to succeed Mother Teresa. She was based in Calcutta, India, as head of the order's Contemplative Wing, in which nuns devote their lives to meditation.
In 1952, Mother Teresa opened Nirmal Hriday (or Pure Hearts), a home for the dying. On the very first day, she picked up a woman literally half-eaten by rats and ants and carried her to the home and cleaned her. This Home for Dying became more and more popular where the dying who had no place to go were brought and were given proper medical treatment. Another of Mother's foundations was Shishu Bhavan -- the home for babies. Children whose parents cannot care them, or whose parents have left them on the streets. Mother Teresa also started a colony for lepers where they could build their own houses and could work on their own fields. The colony was called Shanti Nagar. The biggest problem, according to her, was not the disease but the lack of love and charity, the feeling of being unwanted.
In 1979, she was awarded the Nobel Peace Prize and her position as the world's greatest champion of the downtrodden was firmly established. Towards the end of her life, Mother Teresa was a friend of kings and presidents worldwide. But it was with the poor that she chose to spend most of her time, traveling to war-torn areas such as Beirut and drought-stricken nations such as Ethiopia in her ongoing quest to find new persons in need of love and support. Mother Teresa has received other awards for her work with the needy. These awards include the 1971 Pope John XXIII Peace Prize and India's Jawaharlal Nehru Award for International Understanding in 1972.
In 1996, her health started deteriorating, with failure of her left ventricle, recurring heart problems, chest infection, and so again wished to step down. Finally on March 13, 1997 Mother stepped down and paved the way for election of Sister Nirmala as the new head of the Order. The 87-year old Nobel laureate died of severe cardiac arrest at the Missionaries of Charity headquarters on September 5, 1997 at 21.30 hours.
Pope Francis canonized Mother Teresa as a Catholic Saint on Sunday, September 4, 2016.
Mother Teresa Founded Missionaries of Charity
Missionaries of Charity is a Roman Catholic religious order established in 1950, which consists of over 4.500 nuns and is active in 133 countries.
The official website of Bl. Mother Teresa:www.motherteresa.org
Mother Teresa's Favorite Sayings
I work for the people, because I feel I must do something.

People are generally irrational, unreasonable and selfish. They deserve to be loved, anyway.

It's law of nature that the good you do, will be forgotten tomorrow. But the good work must be carried on.

Your honesty and frankness will expose you to problems but your work should not stop for it means the world to so many people.

Years of your hard work may be destroyed overnight, that should not deter you from building upon your hard work.

Despite giving your best to the world, you may be kicked in the teeth. Give the best you've got anyway.

Places like Calcutta can be seen all over the world if you have eyes to see.

Developed countries suffer from poverty of understanding, poverty of will, of loneliness, of lack of love and spirit. There is no greater disease in the world today than this.

When you don't have anything, then you have everything.

The person who gives with a smile is the best giver because God loves a cheerful giver.

It is not the size of our actions but the amount of love and care that is put into them that matters.

You should never lose heart. God is merciful and kind- He has endowed you with the best gift- smile, which can make millions happy.

Show kindness through your face, your eyes, your smile and through the warmth of your greetings. You must bear a cheerful smile. Don't only give your care, but give your heart as well.

The greatest fulfilment is in doing God's Will.
We do not have to do great things, only small things with great love.
We do not have to be extraordinary in any way, I can do what you can't do and you can do what I can't do.
Together we can do something beautiful for God.
We can be the little pencils in the Hand of God .

Jesus came amongst His own and His own received Him not
He knew suffering and loneliness.
He knows your pain; bruised, divided, full of pain and wounded as you are, accept Jesus as He comes into your life and recognize Him when once more He comes in His distressing disguise.
Be not afraid in your suffering.
God loves you. As miserable, weak and sinful as we are.
He loves us with an infinitely faithful and forgiving love.
Beatification for Mother Teresa
The beatification of Mother Teresa took place on October 19, 2003. Many believe Blessed Mother Teresa will be named a saint of the Catholic Church someday, and her beatification is the latest step in that path to sainthood.
A Servant of God who is beatified is called "Blessed." The Blessed may be canonized after the occurrence of one more miracle attributed to his or her intercession. When the Pope affirms that the Servant of God indeed lived a heroic Christian life, he or she is then called the "Venerable Servant of God." Upon the approval of a miracle attributed to the person's intercession, the beatification ceremony may be held.
Last year, the pope approved a miracle credited to her intercession. In Danghum village, Monica Besra had an abdominal pain which, she believed, was caused by a tumour. But the purported tumour vanished when Monica applied a medallion with an image of the Mother to the location of her pain. It is counted as a major step toward the Mother's canonization or beatitude & sainthood.
A second miracle is needed for her to be made a saint. Mother Teresa is on her way to be declared a Saint. There's a miracle attributed to her.
Mother Teresa to become a Saint after Pope Francis recognizes 2nd miracle
The miracle, according to the church, is that a Brazilian man whose family prayed to Mother Teresa was miraculously cured of brain tumors in 2008, while he was in a coma and about to enter surgery. The first miracle attributed to Mother Teresa also dealt with the disappearance of a tumor, this one of a woman in India.
Last news:
Pope Francis canonized Mother Teresa as a Catholic Saint on Sunday, September 4, 2016.
Prayer of Mother Teresa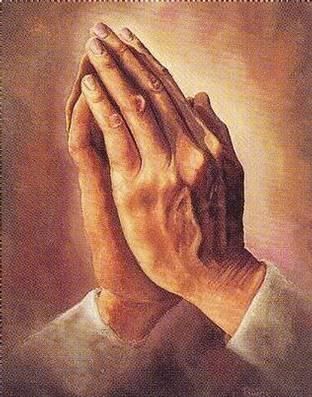 Dear Jesus, help me to spread Thy fragrance everywhere I go. Flood my soul with Thy Spirit and Love. Penetrate and possess my whole being so utterly that all my life may only be a radiance of Thine. Shine through me and be so in me that every soul I come in contact with may feel Thy presence in my soul. Let them look up and see no longer me but only Jesus. Stay with me and then I shall begin to shine as you shine, so to shine as to be a light to others.
Amen.
Words of Mother Teresa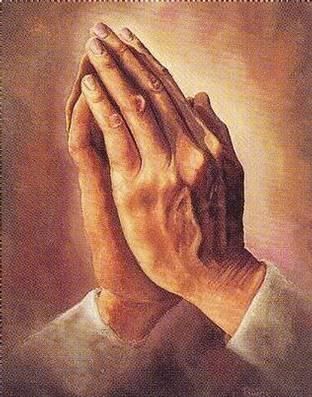 We too must be:
the Light of Charity

the Truth of Humility

the Life of Sanctity
The Poor are Great People (Mother Teresa)
The poor do not need our sympathy and our pity. The poor need our love and compassion. They give us much more than we give them.
During a terrible time when millions of refugees fled to India, we asked for help and many volunteers came and spent some months with us, just loving, serving, giving tender love and care to our people. On their departure, they said they had received much more than they had given.
In Calcutta, some time ago, we went out at night and picked up four or five people from the street and took them to our Home for the Dying. One of them was in a very bad condition and I wanted to take care of her myself. I did for her all that my love could do. When I put her into bed, she took hold of my hand and there was such a wonderful smile on her face. She said one word: "Thank you" and she died.
She gave me much more than I had given her. She gave me her grateful heart and I thought: what would I have done in her place? My answer was: I would have tried to draw some attention to myself, I would have said: I am hungry or I am cold or I am dying. But she, she was so great, she was so beautiful in her giving.