Saint Cajetan of Thiene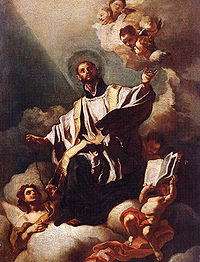 1480 - 1547
Feastday: August 7
In 1523, the Church was in sad shape. People could not get the spiritual nourishment they needed from the large numbers of uneducated and even immoral priests who took their money but returned nothing. When good priests and laypeople turned to the hierarchy for help, they found leaders at best apathetic and indifferent to their concerns.
Cajetan was born on October 1, 1480 in Vicenza, Italy, as the second son of pious and noble parents, Caspar de Thienna and Maria Porta, who dedicated him as an infant to the Blessed Virgin Mary. From childhood he was known as "the Saint", and in later years as "the hunter of souls." A distinguished student, he studied law in Padua, Italy, and was offered positions in the government, but he turned them down and left his native town to seek a religious vocation and obscurity in Rome. Found out, he was forced at age 28 to accept a position at the court of Pope Julius II. He was ordained a priest at age 36.
His life took a characteristic turn when he joined the Oratory of Divine Love in Rome, a group devoted to piety and charity, shortly after his ordination at 36. When he was 42 he founded a hospital for incurables at Venice. At Vicenza, he joined a "disreputable" religious community that consisted only of men of the lowest stations of life—and was roundly censured by his friends, who thought his action was a reflection on his family. He sought out the sick and poor of the town and served them.
He founded a bank to help the poor and offer an alternative to usurers (loan sharks). It later became the Bank of Naples.
He died in Naples on August 7, 1547. His remains are in the church of San Paolo Maggiore in Naples; outside the church is Piazza San Gaetano, with a statue.
Veneration
He was beatified on October 8, 1629, by Pope Urban VIII. On April 12, 1671, Cajetan was canonized together with Rose of Lima, Luis Beltrán, Francis Borgia and Felipe Benicio. Saint Cajetan's feast day is celebrated on August 7. He is known as the patron saint of the unemployed, gamblers, document controllers, job seekers and good fortune.
Prayer to Saint Cajetan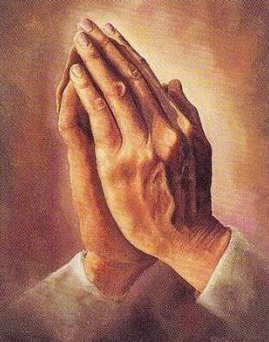 Glorious Saint Cajetan, acclaimed by
all people to be the father of providence
because you provide miraculous aid to
all in need, I stand here before you today,
asking that you present to the Lord our God
the requests that I confidently deposit
in your hands today.
May these graces that I now request
help me to always seek the Kingdom
of God and his Righteousness,
knowing that God — who dresses with
beauty the flowers of the field and
abundantly feeds the birds of the
sky — will give me all other things.
Amen.
Novena to Saint Cajetan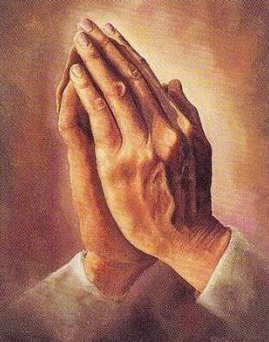 O glorious St. Cajetan, you studied to be a lawyer, but when you felt that the Lord was calling you to his service, you abandoned everything and became a priest. You excelled in virtues, shunning all material rewards for your labor, helping the many unemployed people of your time. You provided loans without interest and you attracted a lot of benefactors who donated to your resources so that you could go on with your activities. Look on us with mercy. We wish to find employment that could help us and our families live with dignity. Listen to our petitions, dear saint; you, who could easily give up the food on your table for the needy, bring our petitions to Jesus.
Amen.