Prayer to Our Lady of Lourdes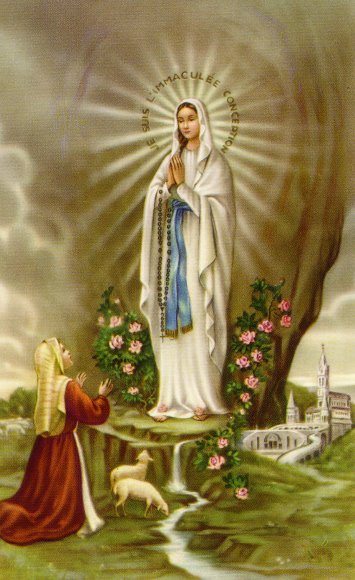 Our Lady of Lourdes - Optional Memorial: February 11th
Divine Jesus,
You sent the Blessed Mother to Saint Bernadette to show the world that God is real.
Just like Mary asked to the girl to dig for a spring of healing water to appear, show me how to be cleansed of my sinful tendencies.
Give to me our dear Mother when I need her tender love and holy inspiration.
As I go through difficulties, cover me with her prayers. When I have important decisions to make, ask her to intercede for me until I understand and follow the Holy Spirit's guidance.
When it's time for me to die, send her to carry me peacefully into the arms of our heavenly Father.
Our Lady of Lourdes, pray for me.
Amen.