Saint Kateri Tekakwitha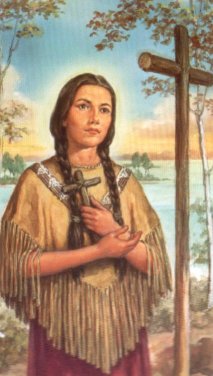 The first indigenous Canadian saint
1656 - 1680
Feast: April 17 (Canada); July 14 (United States)
Also known as Catherine Tegakwitha; Takwita, Lily of the Mohawks; Tegakouita; Genevieve of New France
In the story of evangelism to Native Americans, perhaps the best known early convert was Kateri Tekawitha. She was born in 1656 at at Ossernenon (Auriesville), in the territory of the Mohawks, which later became part of New York. Kateri was the daughter of a non-Christian great Mohawk chief of the Turtle clan. Her mother was a Christian Algonquin who had been captured by the Iroquois and saved from a captive's fate by the father of Tekakwitha. Tekakwitha is the name she was given by her people, when she was born. In Mohawk, it means: "She puts things in order." The village that she was born in was in the east. Today it is called New York, but in those days it was all Indian country. White people were beginning to come there but most of the people were Indian.
At the age of four smallpox ravaged her village, leaving her disfigured, impairing her eyesight, and depriving her of her parents. She was then raised by an uncle, the new chief, who wanted no part of the Christian faith. In 1667 some strange white men came to visit the village where Tekakwitha lived. The people called them "black robes" because that is what they wore all the time. They were the Jesuit missionaries Fremin, Bruyas, and Pierron, accompanying the Mohawk deputies, who had been to Quebec to conclude peace with the French, spent three days in the lodge of Tekakwitha's uncle. Kateri believed that the French missionary priests had brought to her village the message of the one true God. From them she received her first knowledge of Christianity, but although she forthwith eagerly accepted it in her heart she did not at that time ask to be baptized.
When she was 19, she asked to be baptized. 1676, April 5th, on Easter Sunday, she was baptized at Caughnawaga and given the name Kateri or Katherine. She then became subject to increased contempt and derision from the non-Christian people of her village for her conversion, as well as her refusal to work on Sundays or to marry. But she never grew weak in her faith. One day a young warrior decided to scare Kateri into giving up her ways. He put on his war paint, picked up a club and charged at her as if to kill her. Kateri thought she was going to die, and she did not move. She stayed where she was and kept her eyes down. This great courage so impressed the young man that he lowered his club and walked away. Like the true Indian that she was, Kateri could face death with courage. Any day was a good day to die.
The priests asked her to go to a Christian village in Canada on the St. Lawrence River. In 1677 Kateri fled to Quebec, to the mission of St. Francis Xavier du Sault, called Caughnawaga by the native people. On March 15, 1679, at the Feast of the Annunciation, a moment after receiving Holy Communion, Kateri pronounced her vow of perpetual virginity. Kateri's motto became, "Who can tell me what is most pleasing to God that I may do it?" She spent much of her time in prayer before the Blessed Sacrament, kneeling in the cold chapel for hours. When the winter hunting season took Kateri and many of the villagers away from the village, she made her own little chapel in the woods by carving a Cross on a tree and spent time in prayer there, kneeling in the snow. Kateri loved the Rosary and carried it around her neck always.
In time, Kateri made her way to Caughnawaga, a community of Christians There she led a life of intense Christian virtue until he death at Caughnawaga, Canada, April 17, 1680, 24 years old, at the Saint Francis Xavier Mission, Quebec. Her renown for heroic sanctity soon spread and many miracles have beer worked through her intercession. Here she lived in the cabin of Anastasia Tegonhatsihonga, a Christian Indian woman, her extraordinary sanctity impressing not only her own people but the French and the missionaries. Her mortifications were extreme, and Chauchtiere says that she had attained the most perfect union with God in prayer. Upon her death devotion to her began immediately to be manifested by her people. Many pilgrims visit her grave in Caughnawaga where a monument to her memory was erected by the Rev. Clarence Walworth in 1884; and Councils of Baltimore and Quebec have petitioned for her canonization. Kateri Tekakwitha followed the generation of Saints John de Brebeuf, Isaac Jogues and Companions thus bearing out the ancient Christian saying that "the blood of martyrs is the seed of Christians"
After Kateri Tekakwitha was dead, those who were with her noticed a change in her. The skin on her face that had been full of scars and marks from small pox looked smooth and fresh. Everyone knew from this sign that God had always loved Kateri very much and was letting others know it. The words that the mother of Jesus said once could be about Kateri as well: "God has looked on my lowliness and from now on, all nations will call me blessed!" Kateri's perseverance is an inspiration to Native North Americans, to women, and to all people who want to understand the Indian culture of the time in which she lived. The story revolves around Kateri's spiritual life and growth in holiness. As the events unfold, the author reveals the culture, history and archeology of the forest Indians. Kateri Tekawitha is indeed the "most beautiful flower that bloomed among the Indians," as the inscription on her tombstone reads.
On January 3, 1943, she was declared Venerable by Pope Pius XII. On June, 22 1980, she was beatified by Pope John Paul II. Kateri is known as the "Lily of the Mohawks." Kateri is the first Native American to be declared Blessed. Pope John Paul II has designated Blessed Kateri as a patroness for World Youth Day 2002. Father Jacques Bruyère, who is caretaker of her relics, is hoping that "the JMJ - World Youth Day - will carry out an extraordinary publicity for Kateri" that would allow the Pope to canonize her "while he still has time", an allusion to the fragile health of the pope.
With a different pope, Father Bruyère believes that all the sensitive work for canonization would have to be redone. And Jean Paul II has shown that he is rather generous in this area during 24 years of his papacy because he canonized 462 of the 758 saints in the Catholic Church.
Kateri Tekawitha was canonized by Pope Benedict XVI at Saint Peter's Basilica on 21 October 2012. Various miracles and supernatural events are attributed to her intercession. She is the first Native American to achieve sainthood
Patronage: ecologists, environmentalists, exiles, loss of parents, people in exile, people ridiculed for their piety, World Youth Day
Prayer to Kateri Tekakwitha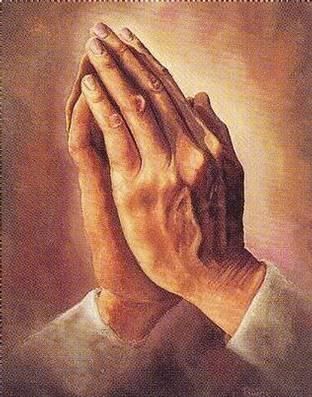 O Blessed Kateri,
help us to trust
as you trusted.
Help us to see light
even in our present difficulities.
Help us to know that God
has not abandoned or moved from us.
Help us to know
help us to believe
God is with us.
Amen.
Prayer to Kateri Tekakwitha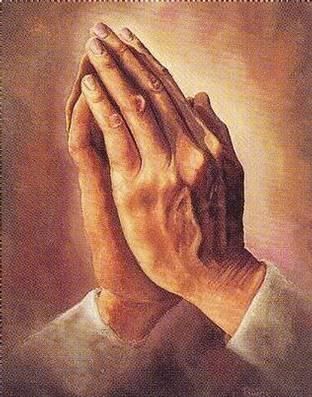 Jesus My Lord, Saint Kateri was the daughter of a pagan Mohawk chief. A Jesuit missionary converted her, and then her relatives shunned her. They attacked her beliefs, resented her for refusing to work on Sundays, and insulted her prayer life. This did not deter her from practicing the Faith. Now she is the patron of people who are ridiculed for their piety. I ask her pray for the needs of those whose rights have been abused, and to intercede for me when people reject the way I express my faith or ridicule my methods of working toward holiness. Saint Kateri, pray for us.
Amen.
Prayer to Kateri Tekakwitha

Saint Kateri, Star of Native People and Bright Light for all! We thank God for your heroic courage, constant perseverance and deep love of the Cross. Pray for us that our love for Christ may deepen. And may we imitate you in following God's Will even when difficulties arise. In Jesus' name we pray.
Amen.