Saint Etheldreda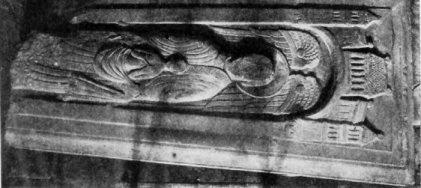 636 à 640 - 679
Memorial: June 23
Also known as: Audrey, Æthelthryth, Ethelreda, Edilthride, Ediltrudis, Edeltrude
Princess Etheldreda was a woman of noble birth. She was born 630 A.D. at Exning, Suffolk, as the daughter of King Anna of East Anglia and Queen Hereswide of England. It was her ambition to be a nun like her sisters, but she was destined not to attain this goal until she had been twice married.
In 652 A.D. at the age of 14, Etheldreda was married to Tonbercht, the Prince of the South Gyrvii, whose territory bordered East Anglia. He gave her the isle of Ely as a wedding gift. However, she managed to persuade her husband to respect a vow of perpetual virginity she had made before her marriage. After three years together, Tonbert died in 655 A.D. After his death Etheldreda retired to the isle of Ely.
This happiness was but short-lived, because Egfrid, the powerful king of Northumbria, pressed her with such eagerness that she was forced into a second marriage in 660 A.D. Etheldreda at that moment was thirty years of age. This second husband, who was then only 16 years old, was considerably younger than she. He agreed that she should remain a virgin, as in her previous marriage, but 12 years later he wished their marital relationship to be normal.
Rather than forfeit her calling, Etheldreda, though by now queen, took flight to her property, the "Island of Ely." Her confessor, St. Wilfrid, Bishop of York, defended her choice against King Egfrid. The marriage was annuled, and St. Wilfrid gave her the Veil in 671 A.D. Here, in 672 A.D., Etheldreda built a large double monastery. Wilfred, who never lost sight of his old friend, made her abbess and gave the veil to her first nuns. She governed the convent herself, and by her example was a living rule of perfection to her Sisters
Etheldreda died at Ely, June 23, 679 of an enormous and unsightly tumor on her neck. After her death in 679, devotion to her spread rapidly, as people received help and favours through what they were convinced was her powerful intercession in Heaven.
Seventeen years after her death her body was found to be incorrupt. The linen cloths in which her body was wrapped were as fresh as the day she had been buried. Her body was placed in a stone sarcophagus of Roman origin, found at Grantchester and reburied. At the Reformation, all their shrines were destroyed and the incorrupt body parts dispersed. When her shrine at Ely Cathedral was destroyed, the saintly Queen Etheldreda's hand was preserved by a devout Catholic family. This hand is venerated in the church of Saint Etheldreda, Ely Place, London
Patronage:
Cambridge University, neck ailments, throat ailments, widows
Prayer to Saint Etheldreda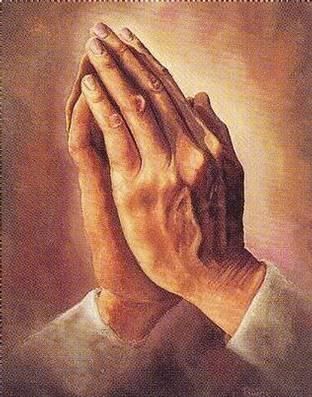 Dear Father, Saint Etheldreda used to enjoy showing off her wealth by wearing lavish jewelry. After her conversion, she lived an austere life, and when she developed an enormous and unsightly tumor on her neck, she gratefully accepted it as a penance for all the necklaces she had worn when she'd been so full of pride. Lord, turn me away from using material possessions to draw attention to myself, and help me to discover my true inner beauty, which You created in me, and which always shines in Your eyes regardless of the clothes I wear, the jewelry I put on, or the color I dye my hair. Saint Etheldreda, pray for me.
Amen.
I thank the webmaster Mark Ynys-Mon for his permission to use the leaded picture of Saint Etheldreda of his website.