Saint Barbara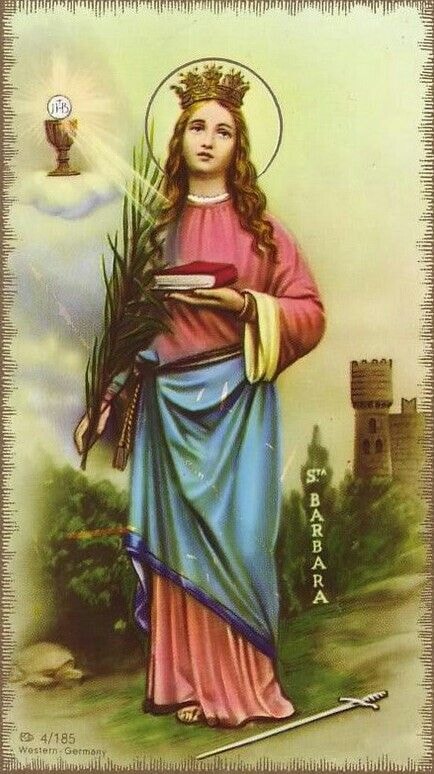 Barbara of Nicomedia
Feastday: December 4
Its existence is historically established. But what we know about her life and death is purely legendary.
Because of her beauty, the father locked her up in a tower, to keep her from the wiles and layers of men.
Barbara took a vow of virginity and during her father's absence had a third window installed in the tower, in honor of the Holy Trinity, and she also decorated her bath with the sign of the Holy Cross. Her father was so angry about this when he returned that he wanted to kill her with a drawn sword.
By a miracle she was saved. Because at night her wounds miraculously healed.
Eventually she was beheaded by her father, but he was then killed by lightning himself.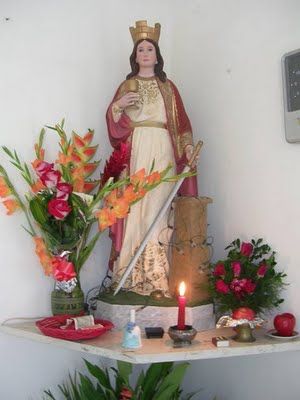 Postscript chairman Leo de Bondt:
The visit of my wife Joke and I to the Saint Barbara Church in Breskens (the Netherlands) has made such an impression on us with regard to the former pastor Omèr Gielliet, a sculptor and priest, that something should certainly be told about this. Mr. Omèr Gielliet has turned 91 years old.
You can find more information via the following links:
Artikel over Omer Gielliet in de Bezieling