Palm (Passion) Sunday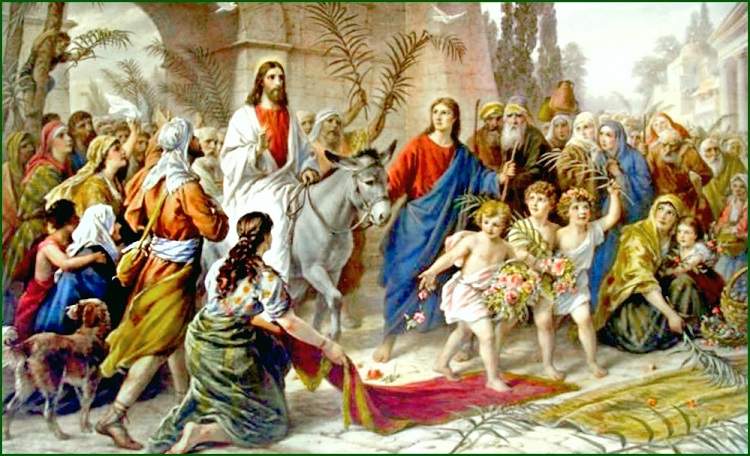 April 10

Palm Sunday, in the Christian calendar, the Sunday before Easter, sixth and last Sunday in Lent, and the first day of Holy Week. It recalls the entry of Jesus into Jerusalem riding upon an ass, when his followers shouted "Hosanna" and scattered palms in his path. In the Roman Catholic and some Protestant churches, ceremonies of the day are the blessing and distribution of crosses made from palm leaves and the recitation of one of the three synoptic accounts of the Passion. Many wear crosses made of the palm.
Prayer for Palm Sunday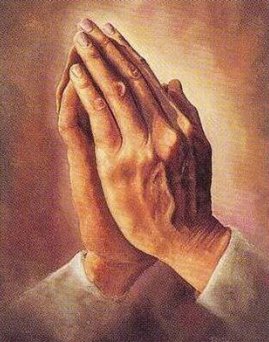 When you come to me in communion, Lord Jesus, I am happy and content. I forget my woes and worries in my love for you. If I go from happiness into depression, I feel awful, yet I forget that, during the first Holy Week, you made the same journey.
How excited you must have been when the crowds welcomed you in Jerusalem, and when at last it seemed that they understood your message.
Yet a few days later they were howling for your blood, wishing you dead. The praise of Palm Sunday made the sufferings of your Passion worse. It would be difficult for any human being to take such a strain, yet you were more, for you were God.
Your state was divine, you were the equal of God our Father, yet you humbled yourself to become one like us. Not only were you born for us, but you humbled yourself to die for us, all because of the will of your Father. How can I thank you, Lord, for all that you have done for me! As usual, I forget to thank you for your gifts, for your grace.
I´m inclined to presume on you for all that I need.
When I think of your sufferings, I realize that my own are as nothing.
Thank you for keeping me alive today, able to look forward to tomorrow. Thank you for the food I eat, for the clothes I wear, for the house I live in. Thank you, Lord, for the grace to keep going until you call me to yourself. It´s a long road that knows no ending, but I can travel it in confidence, since I know that you are there waiting for me at the gate of Heaven.
Amen.
The Gospel of Saint Matthew 21:1-11
21:1
And when they drew nigh to Jerusalem, and were come to Bethphage, unto mount Olivet, then Jesus sent two disciples,
21:2
Saying to them: Go ye into the village that is over against you, and immediately you shall find an ass tied, and a colt with her: loose them and bring them to me.
21:3
And if any man shall say anything to you, say ye, that the Lord hath need of them: and forthwith he will let them go.
21:4
Now all this was done that it might be fulfilled which was spoken by the prophet, saying:
21:5
Tell ye the daughter of Sion: Behold thy king cometh to thee, meek, and sitting upon an ass, and a colt the foal of her that is used to the yoke.
21:6
And the disciples going, did as Jesus commanded them.
21:7
And they brought the ass and the colt, and laid their garments upon them, and made him sit thereon.
21:8
And a very great multitude spread their garments in the way: and others cut boughs from the trees, and strewed them in the way:
21:9
And the multitudes that went before and that followed, cried, saying: Hosanna to the son of David: Blessed is he that cometh in the name of the Lord: Hosanna in the highest.
21:10
And when he was come into Jerusalem, the whole city was moved, saying: Who is this?
21:11
And the people said: This is Jesus the prophet, from Nazareth of Galilee.