Newsletter Marypages 2020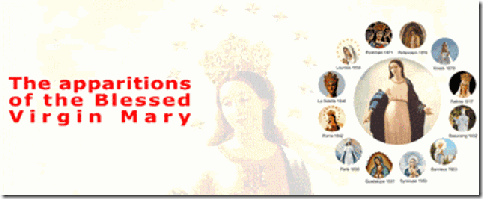 Chairman's message

Dear donator,
We thank you from the bottom of our hearts for your financial support in the past year. Marypages did survive another year thanks to your help. If you want to support us again this year with 50 Euro's or more you will receive a miraculous medal and a beautiful mother-of-pearl rosary from Lourdes, both with a detailed descriptions. The rosary contains a drop of holy water from the spring in Lourdes. Of course smaller donations are also welcome. After the necessary modernization of our website in 2019, we initially had fewer visitors, so we missed many donations. Fortunately this has improved in the last 12 months during which Google has given us a higher rating again. In the month of May, the month of Mary, every day we will publish a beautiful prayer and/or picture on Facebook with a link to one of our pages. In May we are also planning a fundraising with which you can win nice gifts. Every donation how big or small is very welcome and without obligation. We trust that we can continue to count on everyone who cares about Marypages, so that we can continue to share this beautiful website with you. Donations can be done directly into our bank account at Rabobank: IBAN/SEPA number: NL19RABO0136467849/ BIC number: RABONL2U t.a.o. Foundation Marypages, Didam or via the donation module on our website: https://www.marypages.com/donate-online.html?lang=en
Social function

We hope that with our website we can give people strength in this difficult time of COVID-19. We have recently added a new page with special 'Corona prayers'. Also for 2020 we will describe all the Catholic Feast days in detail on our website and Facebook page. We only have a small team, but we work on our website every day to keep it up to date: https://www.facebook.com/FoundationMarypages/?fref=ts
Future and developments Marypages

Fortunately, after a significant loss in 2018 due to the modernization of our website, we have recovered about half of the losses thanks to your donations.

Canonization in 2019:

Pope Francis has declared five saints as holy on October 13, 2019. They are Cardinal John Henry Newman, Sister Mariam Thresia, Sister Giuseppina Vannini, Sister Dulce Lopes Pontes, and Marguerite Bays.

Beatification in 2019:

Pope Francis beatified Guadalupe Ortiz de Landázuri Fernández de Heredia on May 18, 2019. He was a Spanish Roman Catholic professor and a member of Opus Dei.

Prayer in a time of COVID-19

Almighty and merciful Father, who show your love to all your creation. We come before you asking for a quick control of the Coronavirus currently ravaging our world. Hear graciously the prayers we make for those affected by the virus in various parts of the world. Grant healing to the sick, eternal life to the dead and consolation to the bereaved families. We pray that an effective medicine to combat the sickness be speedily found. We pray for the relevant governments and health authorities that they take appropriate steps for the good of the people. Look upon us in your mercy and forgive us our failings. Amen.